Special Exhibit at Library Shows Role of Books in Making of America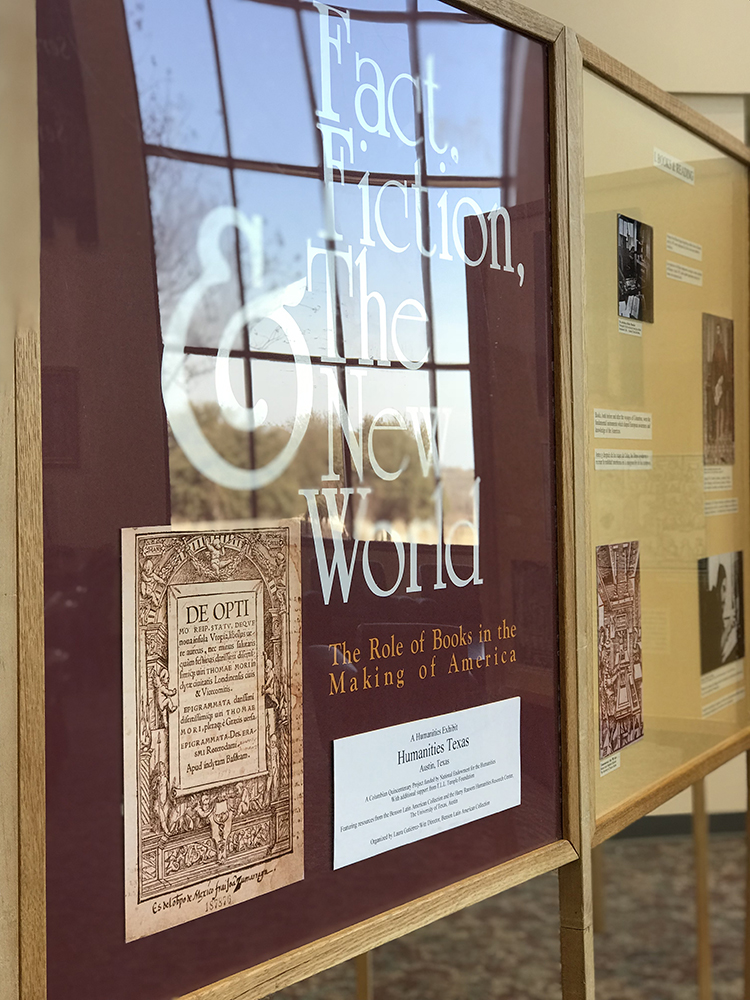 The Role of Books in the Making of America exhibit is currently on display on the main floor in Southwestern's Chan Shun Centennial Library.
The exhibit is a part of the state-wide humanities exhibit that was organized by the Texas Humanities Resource Center at the University of Texas at Austin. It has been traveling from city to city in Texas for students and communities to gain more information on how literature shaped the New World discovered by Christopher Columbus.
The exhibit focuses on how literature spread throughout Europe with information on the New World. It gave way to new ideas, stories, poems, and dramas as people in Europe dreamed of what the New World might hold. This all eventually led to helping spread Christianity in the New World to the indigenous people of that land. The exhibit features an essay by Loura Gutierrez-Witt, director of Benson Latin American Collection at UT Austin.
The exhibit will be on display at Southwestern for another four weeks.
Thursday: •Academy students are arriving today for Music Fest. Make sure to help them feel welcome. Friday: •Vespers is at Keene SDA Church, beginning at 8 p.m. It will be
Graduating seniors are required to take the Major Field Achievement Test, which deals with the student's prospective major only. The test has been scheduled for April 7 from 9:30 a.m.