Come Play Floorball at the Gym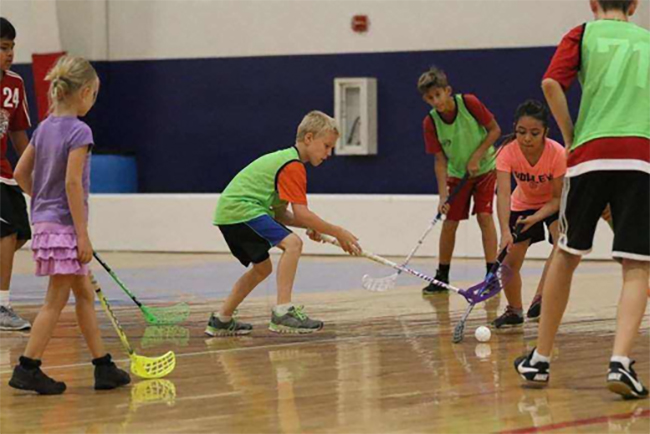 Sundays are floorball day at the SWAU gym, with a special time set aside for kids age 8-17. Floorball is a fast-paced version of indoor hockey played with sticks that resemble hockey sticks and a rubber ball. The safety-first rules are what set it apart and make it popular among kids of all ages. Games for kids run 10 a.m.–11:15 a.m. and adults from 11:15 a.m.–1 p.m.
Knights Club Sports schedule for week of November 8 – 11: Monday, Nov. 8, 7:30 p.m.           Knights at Eastfield College Wednesday, Nov. 10, 7:30 p.m.         Knights home vs. Brookhaven College Thursday, Nov.
The ladies' volleyball, ladies' soccer and men's soccer teams are looking forward to seeing your school spirit this week at their upcoming games. Ladies volleyball has two home games at
The men's soccer team will play Tuesday, Sept. 11 at Texas Wesleyan. The buss leaves at noon. The women's volleyball team will play Tuesday, Sept. 11 at Richland College. The