Sports Video on the Knights Flag Football League 10-13-10
Devin Grady connected with Jeremy Rogers, the captain of the Monstars to talk about his team.
Filmed at Studios at Southwestern at Southwestern Adventist University for KGSW Channel 31.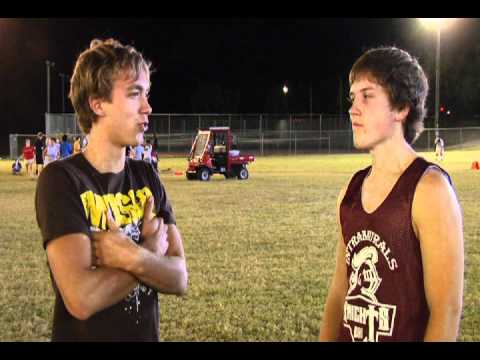 Students that study anatomy and physiology had the chance to earn extra credit by memorizing muscles in creative ways. Dr. Amy McHenry, assistant professor of biology, has assigned the extra
Knights Club Sports schedule for week of November 8 – 11: Monday, Nov. 8, 7:30 p.m.           Knights at Eastfield College Wednesday, Nov. 10, 7:30 p.m.         Knights home vs. Brookhaven College Thursday, Nov.
Acrofest, the national sports acrobatic clinic for Seventh-day Adventist schools, takes place at Southwestern Nov. 6 to 9. Acrofest is a four-day event that starts with clinicals and group trainings