CABL Announces Second Color Run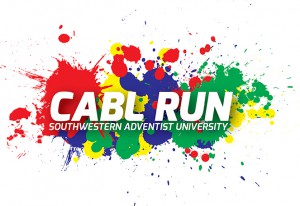 CABL (Collegiate Adventist for Better Living) is hosting its second Color Run. The CABL Run is a 5K around Keene with five paint stations to run through. The run starts in front of the Student Center and ends there as well. A continental breakfast will follow after the run.
Southwestern students can register at the cashier window located in Findley for $10. Anyone else interested in registering can do so at www.swau.edu/run. The fee for nonstudents is $15 and each participant receives a free t-shirt and packet of paint. The run is on Sunday, Nov. 3. Registration begins at 8 a.m. and the run starts at 9 a.m.
For more information, contact Austen Powell at austenpowell@swau.edu.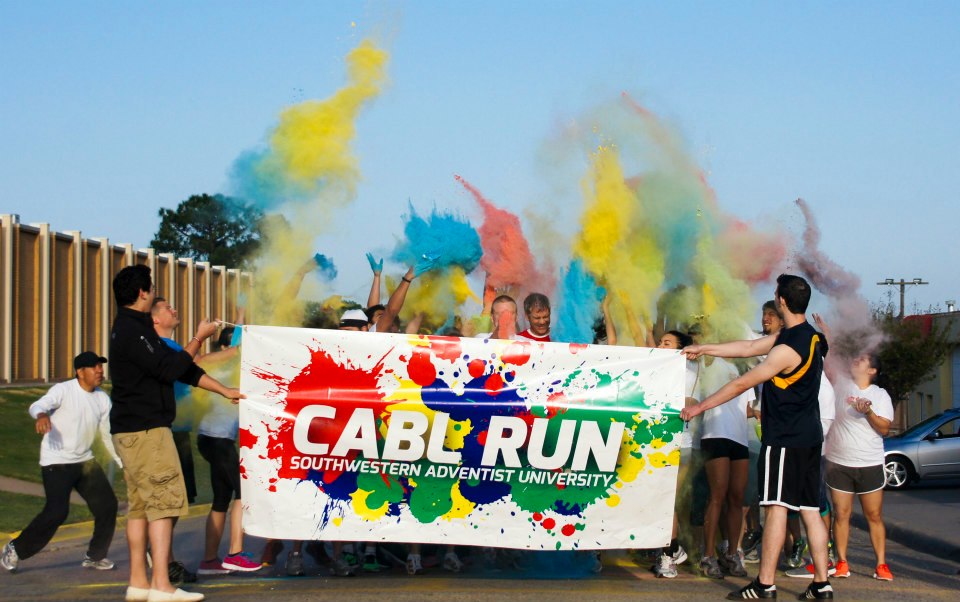 A student art show called "Homeless" will be on display on campus beginning Oct. 12 for the benefit of the Presbyterian Night Shelter of Fort Worth.  Artwork will depict different
This semester, six small groups are meeting at different times and places all over Southwestern's campus. These small groups count as worship credit for dorm students. Passion & Purity: The
Alumni, faculty, staff and families of Southwestern are invited to enjoy homemade ice cream with their former classmates, students, and teachers at Southwestern's Annual Ice Cream Social on Sunday, Sept.