ESL Completion Ceremony Set for May 1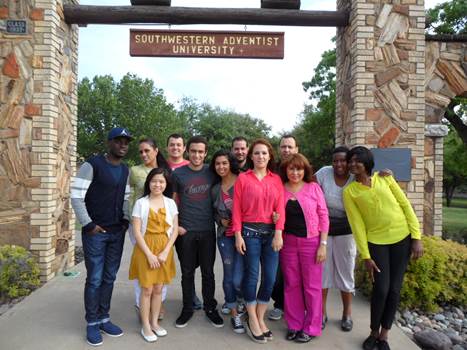 The English as a Second Language students are ready for their ESL Completion Ceremony. Are you?
The ceremony will take place on Wednesday, May 1, at 7:30 p.m. in the Wharton Auditorium.
Alumni, faculty, staff and families of Southwestern are invited to enjoy homemade ice cream with their former classmates, students, and teachers at Southwestern's Annual Ice Cream Social on Sunday, Sept.
Southwestern's Student Life And Development (SLAD) team has made it a priority this year of drawing students closer to Christ by helping them build bonds with each other. They believe
An International fair will be hosted at the Leiske-Pultar Gymnasium this Sunday. It's hosted by the Keene Spanish Seventh-day Adventist Church. People, including many Southwestern students, dress up from their