ESL Completion Ceremony Set for May 1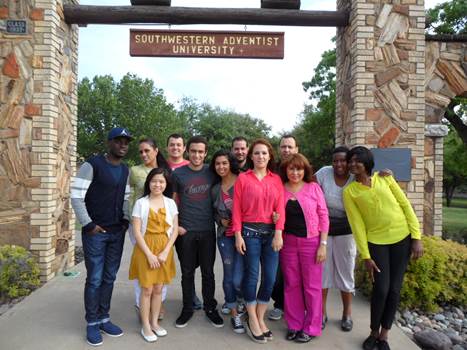 The English as a Second Language students are ready for their ESL Completion Ceremony. Are you?
The ceremony will take place on Wednesday, May 1, at 7:30 p.m. in the Wharton Auditorium.
Southwestern's music department will host a student recital tomorrow evening in the Wharton Auditorium at 7. The recital will feature both voice and instrumental with a mix of different genres.
Dr. Lloyd Willis, retired religion professor from Southwestern Adventist University, will present the next installment of the Saxon Lecture Series on Saturday, Feb. 13. His topic is "Ellen White and
Southwestern's communication department will host 120 students from 16 different schools for this year's 48-Hour Film Challenge on March 22-25. Started last year as a fresh perspective on Southwestern's bi-annual