ESL Completion Ceremony Set for May 1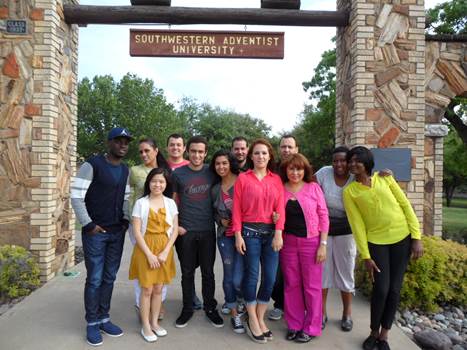 The English as a Second Language students are ready for their ESL Completion Ceremony. Are you?
The ceremony will take place on Wednesday, May 1, at 7:30 p.m. in the Wharton Auditorium.
Southwestern Outreach this Saturday, Oct. 27, will be Huguley Hospital visitations. Southwestern students and members of the community are invited to attend. Vans will be available to drive people to
88.3 The Journey celebrated its one-year anniversary on Nov. 17. Grateful for Gods blessings throughout the first year, they decided to find a way to give back to the community.
Southwestern Adventist University is offering free tuition for four years to one selected Johnson County Eagle Scout.  "We are looking for exemplary leaders," says University President Eric Anderson.  "Quite simply,