Pageant Draws Record Crowd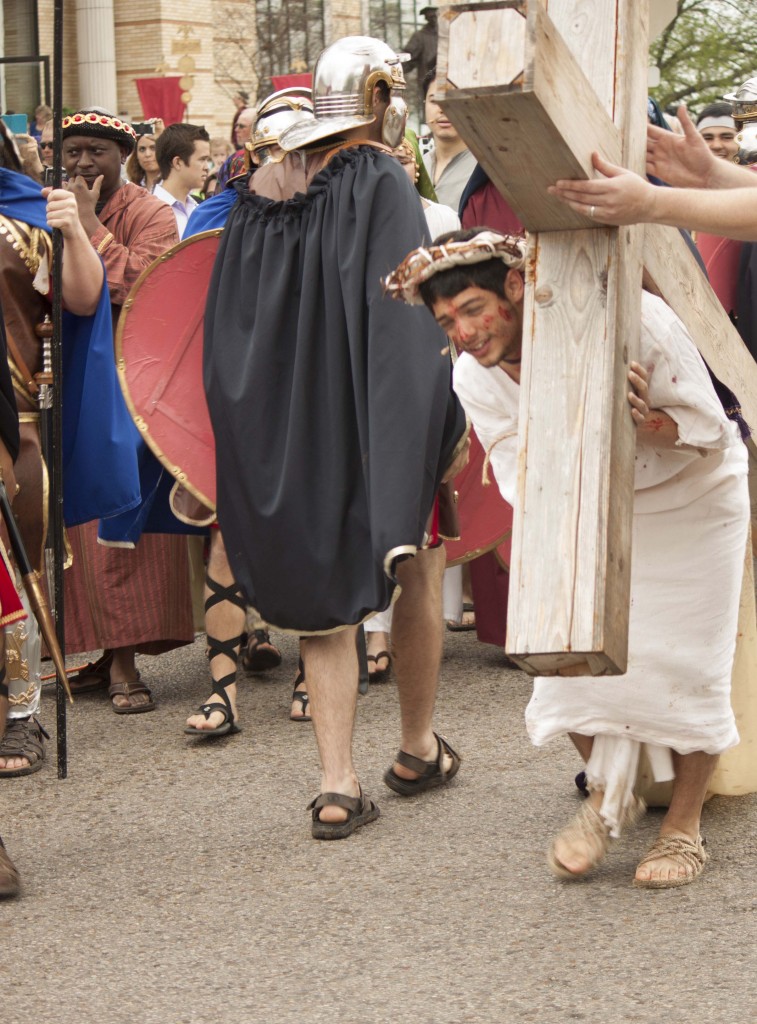 The annual Resurrection Pageant held on the campus of Southwestern University drew a record crowd despite the possibility of inclement weather. Andrew Welch, a former student played the role of Jesus.
Southwestern's University Singers is traveling Oct. 9-11 to perform in Austin, Weslaco, McAllen, Edinberg, and San Antonio. The mini-tour began in Austin, at the state capitol rotunda this afternoon. Their
Today's assembly is a focus group discussion on students' thoughts and feelings about Southwestern. Below is a list for assigned buildings. Note that there is a maximum group size of 15.
Southwestern's Gospel Choir is hosting a Banquet for Valentine's Day, to be held Monday, Feb. 14 from 7 to 10 p.m. in the Harmon Hall Basement. Themed "A Night In