SA Activity To Be Student's Choice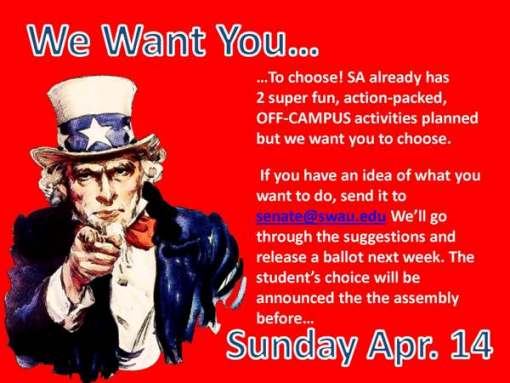 Southwestern's Senate and Student Association are giving students the choice to help pick an off-campus activity for Sunday, April 14. Students can submit their ideas to senate@swau.edu.
The new hours for The Counseling Center are the following: Monday-Wednesday: 9 to 12 p.m. and 1 to 5 p.m. Thursday: 9 to 12 p.m. and 2 to 5 p.m.