Psychology Honor Society to Launch on Campus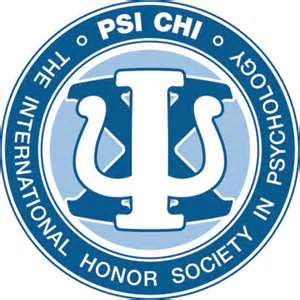 Southwestern Adventist University is applying to open a Psi Chi Chapter on campus.
Psi Chi is an honor society specifically geared for psychology majors who want to join a professional organization that promotes high achievement in the psychology field.
Joining this chapter would be beneficial to all who qualify because it gives undergraduate and graduate students the opportunity to add a competitive element to their resumes.
"One thing I like about the program is that it pushes psychology students to be the best," says Lauren Francois, a graduate student in psychology. "There is a GPA requirement for induction to the organization which will raise academic achievement throughout the department."
Students that qualify for Psi Chi are psychology, psychology/education majors, and psychology minors. If anyone is interested in joining, contact francoislr@swau.edu, for the application or further questions.
The deadline for applications is Friday, March 22.
Southwestern Adventist University will host its second annual service day on Friday afternoon, March 29. Students will be going out in various groups to serve the community in Keene and
Southwestern students, faculty, and staff said farewell to Dr. Randy Gilliam, professor of education, at a special reception yesterday afternoon. He has been a member of the Southwestern Adventist University
The classic film "My Fair Lady" starring Audrey Hepburn and Rex Harrison, and directed by George Cukor, will be presented on Jan. 19, at 6:30 p.m., in Wharton Auditorium.