Student Recital Slated for Wednesday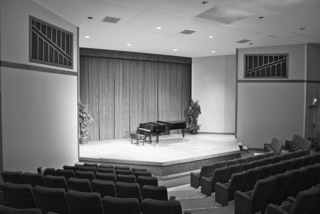 Southwestern's music department will host a student recital tomorrow evening in the Wharton Auditorium at 7.
The recital will feature both voice and instrumental with a mix of different genres.
Jacob Carvalho, a sophomore at Southwestern Adventist University, will receive a $2,400 UPS Scholarship provided through the ICUT Foundation.  Jacob is the son of Laurie and Dana Wood and Vincent
"The Sound of Music," the classic film starring Julie Andrews and Christopher Plummer,and directed by Robert Wise, will be presented on Saturday, Jan. 18, at 6:30 p.m. in Wharton Auditorium.
Graduation weekend, May 5-7, is just around the corner. This year, a total of 149 students are graduating from Southwestern Adventist University in addition to four guest graduates from various