Revival Series Continues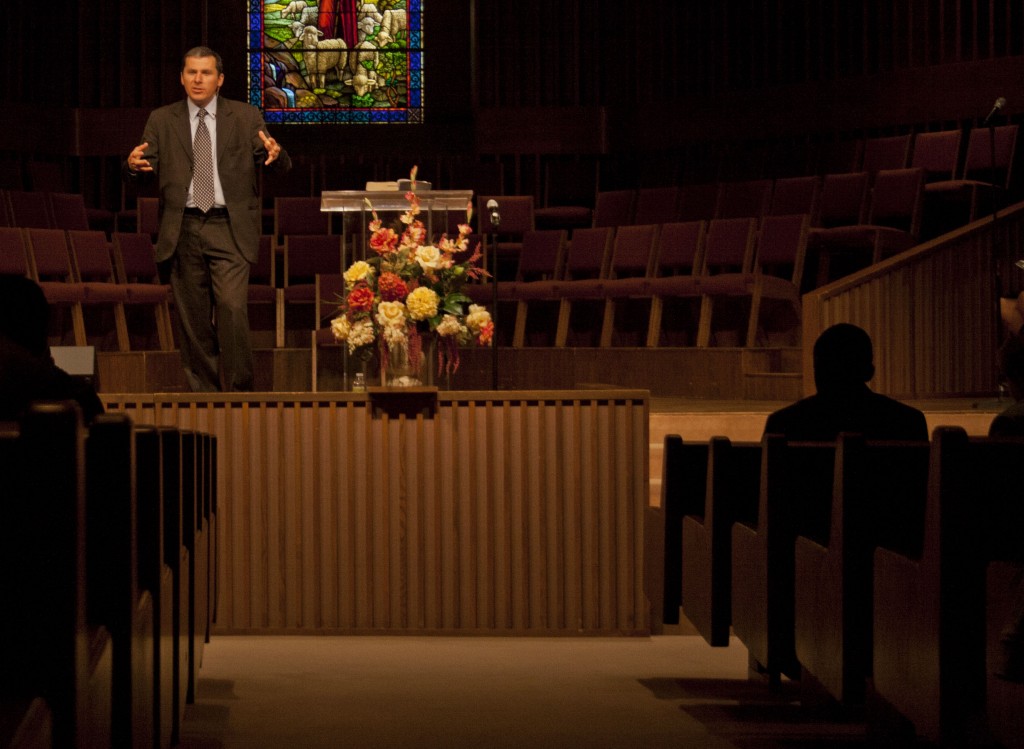 Gilson Oliviera appeals to a crowd of students, church members, and community on Friday night. His message, entitled "Hope is on the Way", is the first of 11 sermons that are to be delivered nightly at the
series presented by the Keene SDA Church. This series, entitled Let The Word Speak, is presented by the homiletics class at Southwestern. It will continue through next weekend.
Southwestern's Recital Series will continue tonight at 7:30 p.m. in the Wharton Auditorium. Instrumental and vocal students from the department of music will be performing music from composers Johannes Brahms,
Today's assembly is a focus group discussion on students' thoughts and feelings about Southwestern. Below is a list for assigned buildings. Note that there is a maximum group size of 15.
John McVay, president of Walla Walla University in Walla Walla, Washington, spoke for Southwestern Adventist University's annual convocation ceremony on Thursday, Aug. 3.  Held at the Keene Seventh-day Adventist Church,