Revival Series Continues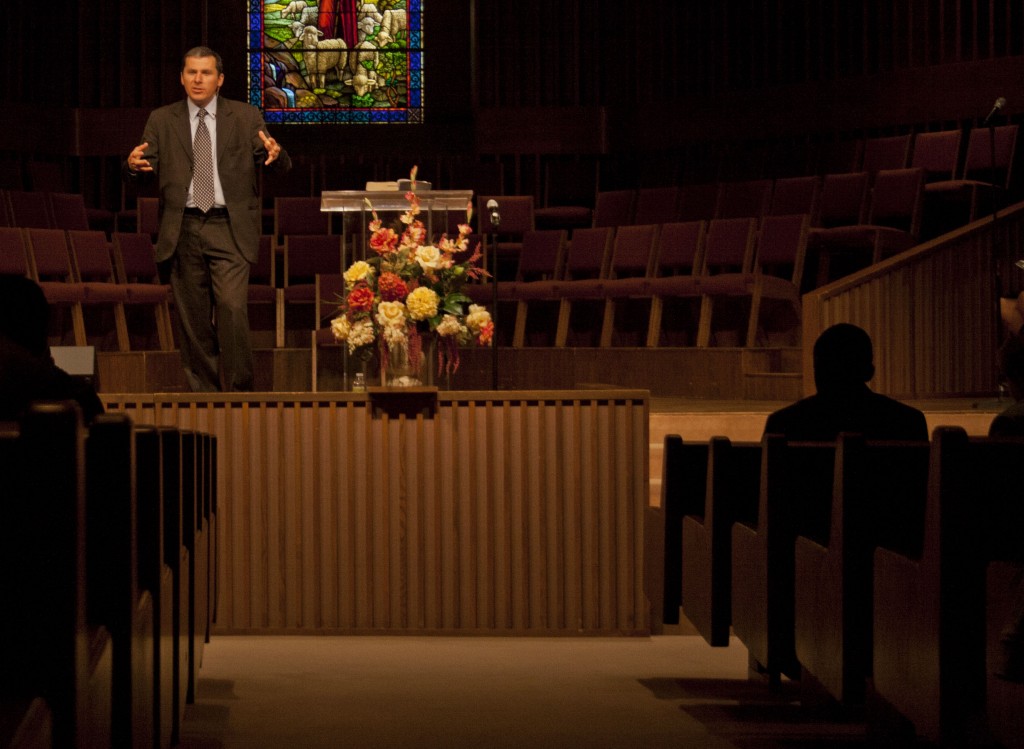 Gilson Oliviera appeals to a crowd of students, church members, and community on Friday night. His message, entitled "Hope is on the Way", is the first of 11 sermons that are to be delivered nightly at the
series presented by the Keene SDA Church. This series, entitled Let The Word Speak, is presented by the homiletics class at Southwestern. It will continue through next weekend.
Department vespers is scheduled school-wide for Friday, Sept. 10. Here are the announced times and locations for vespers for each department: Biology/Health Science/Nursing—Duck Pond Amphitheater, 7 p.m. Business—Jerry Chi's house,
This weekend's spiritual events include vespers, afterglow, Sabbath school, church, inreach & outreach, vespers concert, and a Young Adult Festival of Worship. Friday night worship will begin at 8 p.m.
Southwestern's chapter of ENACTUS, was first runner-up in the regional competition that took place yesterday. "Their presentation was great, they did a fantastic job and I really thought they had