Revival Series Continues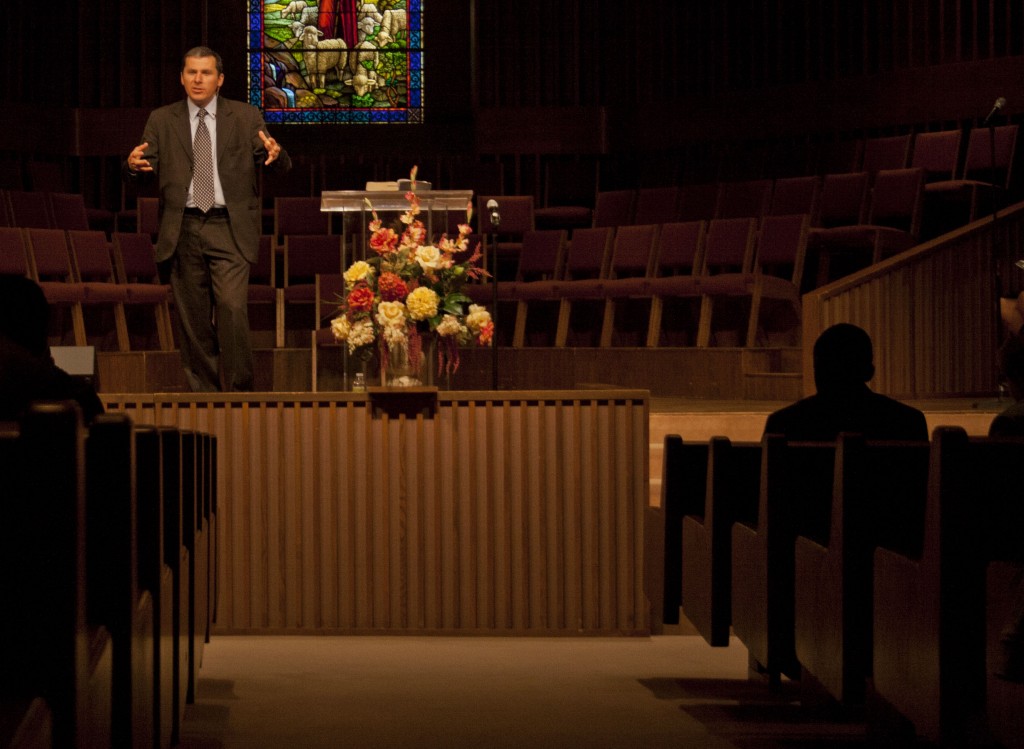 Gilson Oliviera appeals to a crowd of students, church members, and community on Friday night. His message, entitled "Hope is on the Way", is the first of 11 sermons that are to be delivered nightly at the
series presented by the Keene SDA Church. This series, entitled Let The Word Speak, is presented by the homiletics class at Southwestern. It will continue through next weekend.
Graduating seniors are required to take the Major Field Achievement Test, which deals with the student's prospective major only. The test has been scheduled for April 7 from 9:30 a.m.
Southwestern's Student Week of Prayer is scheduled for next week. On Monday, Wednesday, and Friday it will be held from 10:45 to 11:30 a.m. in the Keene SDA Church. On
Spiritual weekend events include vespers, afterglow, Sabbath school, Music Festival Church, and a Sabbath vespers concert. Friday night worship will feature music majors in concert. It will be held in