Praying for Keene
Bill Kilgore, vice president for spiritual development, debriefs about 50 students and faculty who spent Sabbath afternoon visiting and praying for Keene households. The visitation is in anticipation of revival meetings set for Keene in October.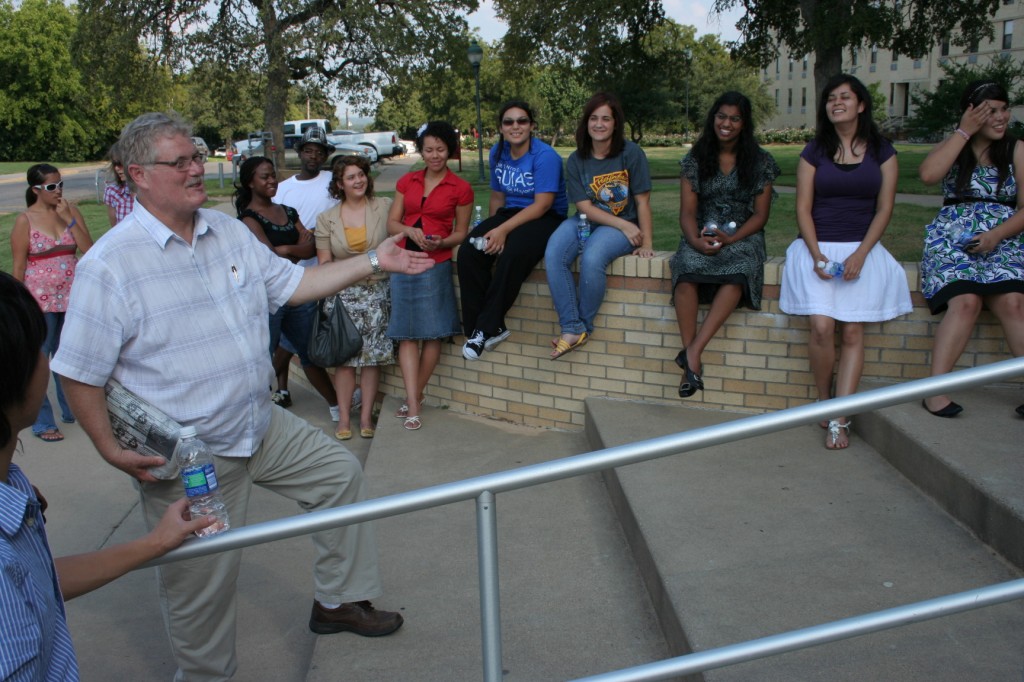 Dr. Robert "Bob" R. Mendenhall, professor of communication, and his wife Bev, director of alumni services, have announced their retirement ending 45 years of service at Southwestern Adventist University.  A  reception held for
Raisa Bryan decided to stay close to home for college. Yet she has seen world cultures and found a whole new lifestyle here at Southwestern.
(edited by Judy Yong  and Jordan Greene) One of the major tasks of life is learning how to manage conflict, and for most people, this becomes a difficult task. Part