Students Are Invited to University Church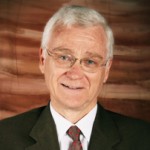 Dear Students:
Good things are happening just off campus at the Keene Seventh-day Adventist Church. I invite you to join me in worship there tomorrow.
The Keene Church is very much a "university church." Almost the whole congregation is made up of people with Southwestern connections—from current students and faculty to graduates and retired teachers.
The last two weeks have been wonderful. Our University choir and wind symphony have glorified God in music, staff members have led us in prayer, and Pastor Mic Thurber has preached carefully crafted, thought-provoking sermons.
Over the next few months, expect to be richly blessed as the plans laid by the Keene pastoral staff and our University Spiritual Development office are implemented.
God is calling you to the holy ground right here in Keene.
Cordially,
Eric Anderson
President
When a nursing student reaches their second semester of their junior year, they dedicate and commit themselves to the profession of nursing in a special ceremony. During the service the
Steve Jones, professor of history and social science at Southwestern, does more than just fascinate students with his wisdom of all things war and history.  He is the new U.S.
Tomorrow is the last day for students to enter this year's Creative Writing Contest sponsored by the Rough Writers, Southwestern's student creative writing club. Those who enter either short story