Reception To Honor Karl Konrad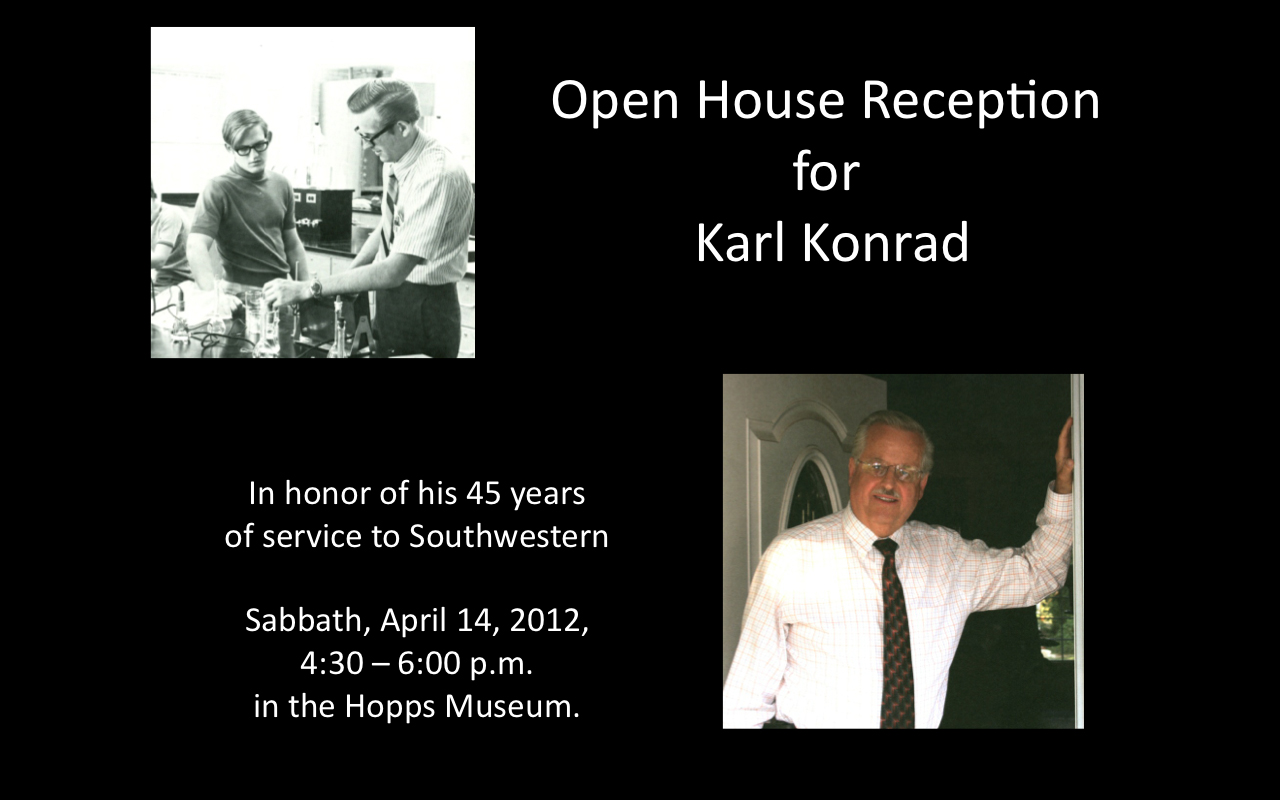 A reception will be held this Saturday, April 14, in honor of Karl Konrad and his many years of service at Southwestern Adventist University.  The reception will take place at the Hopps Museum. It begins at 4:30 p.m. and will go until 6 p.m.
Konrad worked at Southwestern for 45 years.  He worked as a chemistry teacher and department chair from December 1968 to June 2006.  He was also the Vice President of Academic Administration starting in July 2006 until he returned as a chemistry professor in 2009.  Konrad retired in the summer of 2011.
Bob Mendenhall, professor of communication, says, "Every student I've ever talked to over the years has said that they've loved Karl Konrad's classes and that he was an excellent chemistry teacher.  After all, you don't stay a teacher for that many years if you're not doing something right."
The reception will be an open house that all are invited to enjoy.
883 The Journey is in the middle of its Sharathon right now, and here's what it looks like on the inside. Share this:
Austen Powell, freshman theology major, invites God's presence as he begins the sermon to begin the 2013 Student Week of Prayer at Southwestern Adventist University on Monday. Meeting will continue
Seagrass in the Caribbean will be the topic of a special presentation on Sunday, Aug. 19, hosted by Southwestern's Biology Department. The public is invited to a presentation by Dr.