Twin Day
In the spirit of Spirit Week, David Knight, vice president for student services and Eric Anderson, University president  observed twin day. Faculty and staff across campus were thereafter confused by the two, not sure if they were talking to Anderson or Knight. Today was International Day, and Friday is being observed as Class Day. Freshmen are encouraged to wear white, sophomores black, juniors gray, seniors green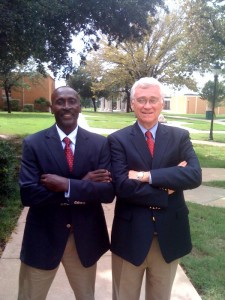 grad students and ESL blue, and faculty red.
From participating in every activity to planning them, Matthew Hanson knows how to make the most of the allotted 24 hours given to him in a day.  He is involved
The road to Keene has been a long one for Jonathan Amaro, who is helping develop leaders on campus.