Students Learn Names of Muscles in Creative Ways
Learning names of muscles found in the human body may seem like a tiresome job.  Several anatomy and physiology students at Southwestern have found a way that makes learning more interesting.
Dr. Amy McHenry, assistant professor of biology, assigned an extra credit project to her students.  They had to find a creative way to memorize muscles, and then present their project to the class.
Many students found their creative learning outlet through song. Below are two of the projects that students presented. Brooke Weaver, Kayla Santos, Brittany Slater and Shaina Slater created the rap "Use Your Muscles- Facial Edition."  Another group, twins Anthony and Zuri Cortes along with their younger brother Alexander Cortes, a high school senior, presented "The Muscle Song."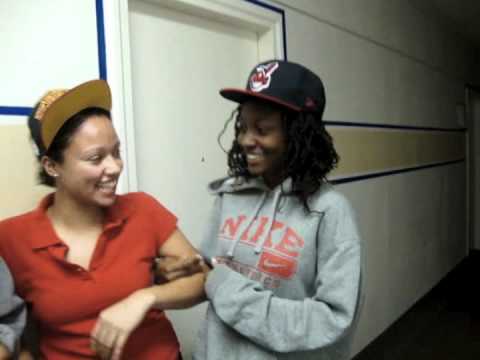 Other projects included a remix of the Hokey-Pokey, some gymnastics, and even a story in rhyme, among other things.  Needless to say, each group was rewarded the well-earned extra credit.

He had a poor start as a Southwestern student, but the faith of his professors and tough love helped Mike Agee find success in radio and in life.
Mario Michel and his family experienced the horror of the 2010 earthquake in Haiti. The tragedy led them to Keene and a life of learning and growing in Christ.
(Edited by Saul Flores and Angela Mangueira) Southwestern Adventist University is in the middle of midterms, and students are somewhat optimistic. Freshmen face their first college test week. Seniors feel