Definition: Cafe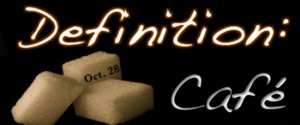 Afterglow this week will be a little different than it has been before. It will be definition: cafe. Definition: cafe is a chance for the writers, poets, and lyricists of Southwestern to share the gift God has given them.
Those interested in being involved should contact Olga Vaiangina by 5 p.m today.  Her email address is ovaiangina@swau.edu, and she will be in the spiritual life department from 3-5 p.m.
Southwestern's third annual fall Gala, with the theme "A Night in Paris," is set for Thursday evening. Held every fall, the event was first started by current Southwestern president, Dr.