Southwestern SIFE Wins Regional Competition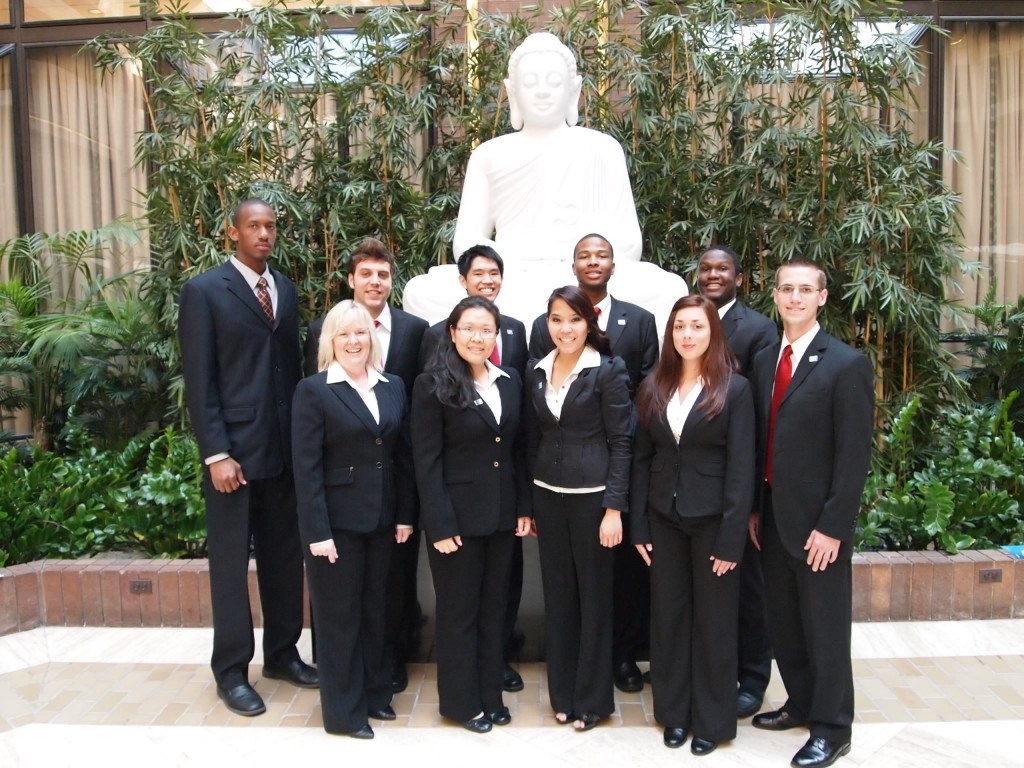 Southwestern Adventist University's Students in Free Enterprise (SIFE) team has won its regional championship. The announcement came from Dr. Jerry Chi, chair of the business administration department following the championship at the Dallas Hilton Hotel on Friday, March 18. This is the eleventh time that Southwestern's SIFE team has won the regional championship.
"Many companies have known our University for years and showed their sincere and warm greetings toward our business students," says Chi. "I hope that all Southwestern students can join the SIFE team in order to do community service projects and practice Christian servant leadership skills."
This year's SIFE team is sponsored by Karen Senecal.
A new $9,000 scholarship opportunity at Southwestern is intended to motivate students to delve into the Bible.  About 250 Bible verses have been selected for students to memorize.  A "Bible
Today's assembly is a focus group discussion on students' thoughts and feelings about Southwestern. Below is a list for assigned buildings. Note that there is a maximum group size of 15.
Southwestern Adventist University will hold this year's first Week of Prayer Oct. 20-24 presented by Ivor Myers, a guest speaker with a heart-changing story. Twice every year, the Spiritual