Costa Rica Mission Trip Meeting Scheduled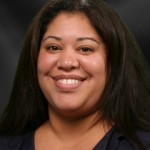 A ShareHim Mission Trip Meeting is scheduled for Wednesday, Feb. 9 at 6:30 p.m. in Barron Chapel. All students who have registered are required to attend this informational meeting.
Those who are interested in going, but have not signed up, are welcome to attend. A few spots are still available.
The meeting will discuss evangelism preparation, scholarship money toward your university tuition, travel information, fundraising, what to bring, touring Costa Rica, and frequently asked questions.
Anyone with  questions should feel free to stop by the Spiritual Life and Development Department in Findley Hall, or contact Chaplain Islem Mattey via text or e-mail.
There was a time when Master Guides were taught how to accomplish things that the average human couldn't, such as surviving in the woods, trekking through the desert with only
The first Southwestern Sabbath of the year takes place this Saturday, Sept. 1 at 11:30 a.m. in the Keene Seventh-day Adventist Church. Southwestern Sabbath is a church service led
Carter BloodCare is coming to Southwestern Tuesday, Oct. 9 from 11 a.m. to 5 p.m. The blood drive will take place in Meadows Gallery in  the Chan Shun Centennial Library.