Costa Rica Mission Trip Meeting Scheduled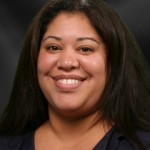 A ShareHim Mission Trip Meeting is scheduled for Wednesday, Feb. 9 at 6:30 p.m. in Barron Chapel. All students who have registered are required to attend this informational meeting.
Those who are interested in going, but have not signed up, are welcome to attend. A few spots are still available.
The meeting will discuss evangelism preparation, scholarship money toward your university tuition, travel information, fundraising, what to bring, touring Costa Rica, and frequently asked questions.
Anyone with  questions should feel free to stop by the Spiritual Life and Development Department in Findley Hall, or contact Chaplain Islem Mattey via text or e-mail.
Tomorrow is the last day for students to enter this year's Creative Writing Contest sponsored by the Rough Writers, Southwestern's student creative writing club. Those who enter either short story
The classic film "My Fair Lady" starring Audrey Hepburn and Rex Harrison, and directed by George Cukor, will be presented on Jan. 19, at 6:30 p.m., in Wharton Auditorium.
The new hours for The Counseling Center are the following: Monday-Wednesday: 9 to 12 p.m. and 1 to 5 p.m. Thursday: 9 to 12 p.m. and 2 to 5 p.m.