Faculty Feed Visiting Basketball Players
University President Eric Anderson shares the story of the airplane Old Soggy with students from South Texas Christian Academy on Sabbath, Jan. 22 in the Hopps Museum. Meeting in several locations across campus, faculty and staff fed the hundreds of visiting students, here on campus for the Hoops Classic Basketball Tournament over the weekend.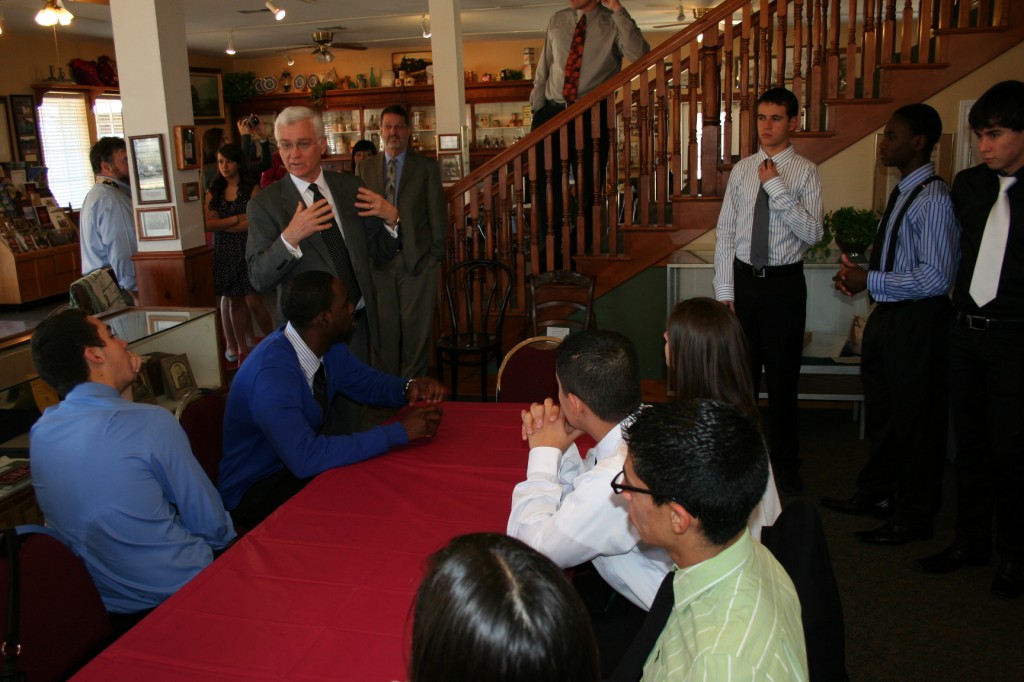 The Write Spot, Southwestern Adventist University's writing center, opens for its third year of service on Sunday, Sept. 19 at 8 p.m. Started and managed by Dr. Susan Gardner, professor
Spiritual weekend events include alumni vespers, afterglow, Ride 2Recovery, Lifehouse Sabbath School, alumni church, outreach, AY youth service, Homecoming vespers, Sunday's student missions pancake breakfast, and the CABL color run.
James The now serves as Southwestern's new Dean of Students.