Cleburne Businesspeople Visit Campus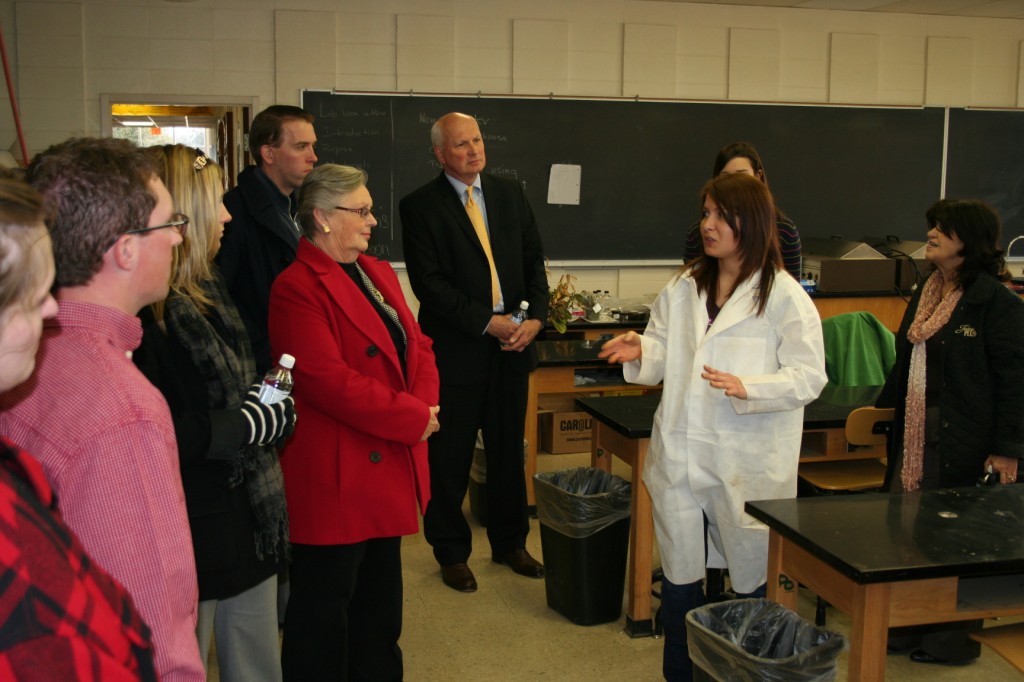 New businesspeople from the Cleburne area listen and watch as chemistry major Carolina Cabra explains what goes on in the Bone Lab in Scales Hall. The people from Cleburne were on campus today visiting as part of a program intended to familiarize businesses with the school, sponsored jointly by the University and the Cleburne Chamber of Commerce.
The annual Resurrection Pageant held on the campus of Southwestern University drew a record crowd despite the possibility of inclement weather. Andrew Welch, a former student played the role of
Spiritual weekend events include alumni vespers, afterglow, Ride 2Recovery, Lifehouse Sabbath School, alumni church, outreach, AY youth service, Homecoming vespers, Sunday's student missions pancake breakfast, and the CABL color run.
This week's Saturday afternoon outreach is at Huguley Hospital.  Student, staff, and faculty are all invited to take part. The group will go from room to room singing, praying, and