Cleburne Businesspeople Visit Campus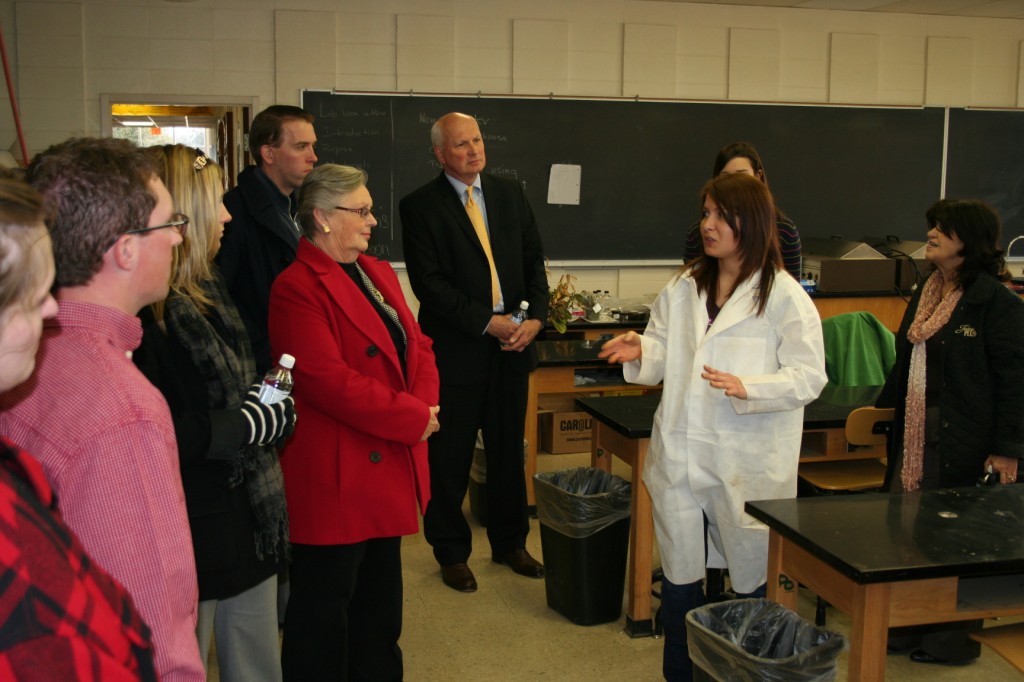 New businesspeople from the Cleburne area listen and watch as chemistry major Carolina Cabra explains what goes on in the Bone Lab in Scales Hall. The people from Cleburne were on campus today visiting as part of a program intended to familiarize businesses with the school, sponsored jointly by the University and the Cleburne Chamber of Commerce.
It's not very often that Southwestern Adventist University is visited by film makers, which makes this week's visit by award-winning documentary film producer, director and writer Peter Frumkin very special.