Cleburne Businesspeople Visit Campus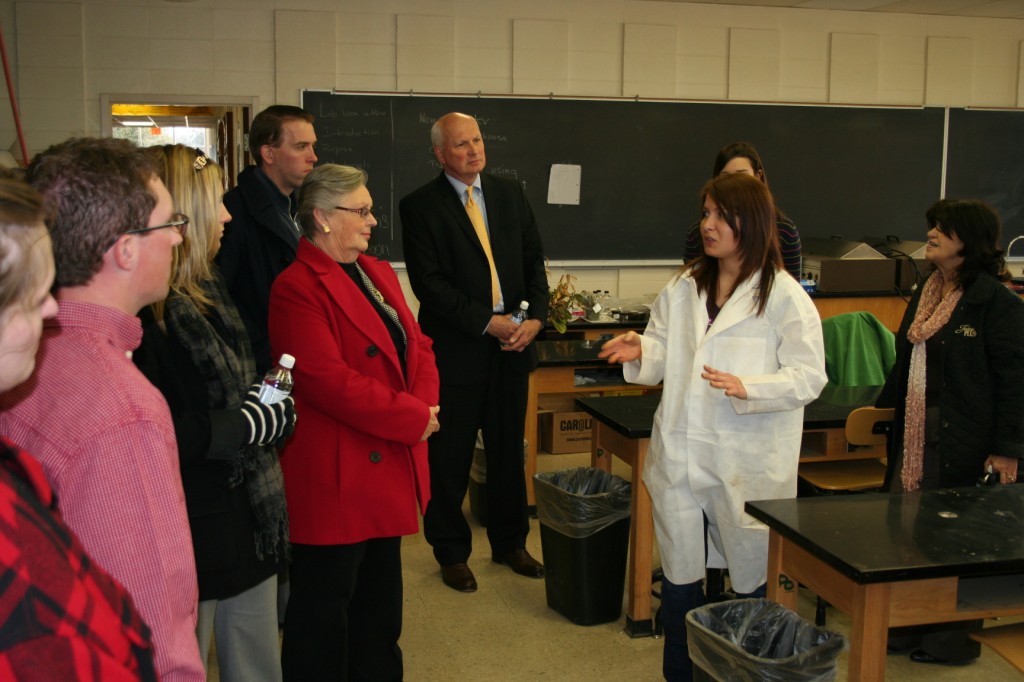 New businesspeople from the Cleburne area listen and watch as chemistry major Carolina Cabra explains what goes on in the Bone Lab in Scales Hall. The people from Cleburne were on campus today visiting as part of a program intended to familiarize businesses with the school, sponsored jointly by the University and the Cleburne Chamber of Commerce.
Southwestern students now will be encouraged to buy or rent their textbooks from the school's new online bookstore.
The Charley Wootan Grant Program will award grants for the 2013-2014 academic year totaling $2.5 million to students who are Texas residents pursuing a degree at a four-year school. Students
Southwestern students are invited to sign up for the upcoming Floorball intramurals. Floorball is a fast-paced type of indoor hockey, according to Vesa Naukkarinen, chair of kinesiology at Southwestern. It's